Lost+Found Coffee Company @ 248 South Green Street, Tupelo,MS. inside Relics in Downtown Tupelo. Open Monday through Saturday from 10:00am till 6:00pm.
With most any restaurant or coffee house, it's a balance between atmosphere, menu, and know how. For a coffee shop, Lost & Found has it going on!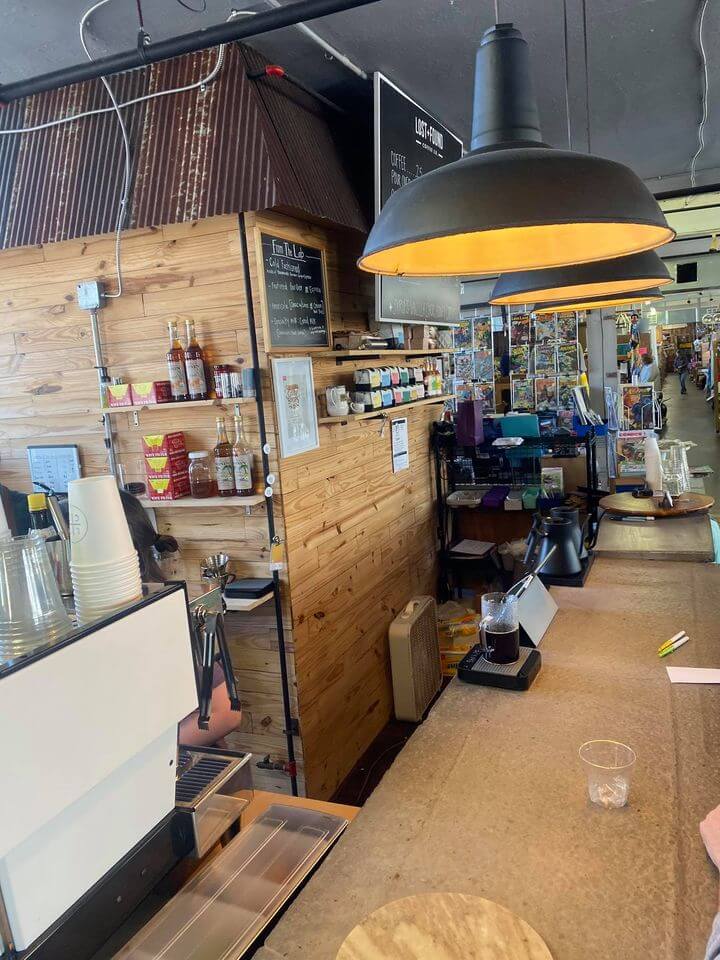 You could spend the better part of a day just strolling through both floors of the antique building looking at all the treasures. When your ready for a coffee break, the knowledgeable baristas can help you choose the perfect pick me up!
They have everything from a classic cup of joe to the creamiest creation you could imagine! From pour overs to cold brews. From lattes, mochas, to cappuccino's, Lost & Found Coffee Company has got ya covered!
So the next time you want to hunt for lost treasures, or find the perfect cup of coffee, Lost & Found Coffee Company has got ya covered! See y'all there!
Visit my blog for events, contests, new restaurants, LOCAL Favorites, and their FAMOUS foods!
Help us grow our community @ Eating Out With Jeff Jones
* visit our page
* Click community
* Invite friends
* Like and share this post
Message me If you would like to have your restaurant, menu, and favorite foods featured in my blog. Over 18,000 local Foodies would love to see what you have to offer!
Facebook @ Eating Out With Jeff Jones https://m.facebook.com/eatingoutwithjeffjones
Instagram @ Eating Out With Jeff Jones
https://www.instagram.com/eating_out_with_jeff_jones/
Twitter @ Eating Out With Jeff Jones https://mobile.twitter.com/jeffjones4u
Support LocaL – LIKE • COMMENT • SHARE